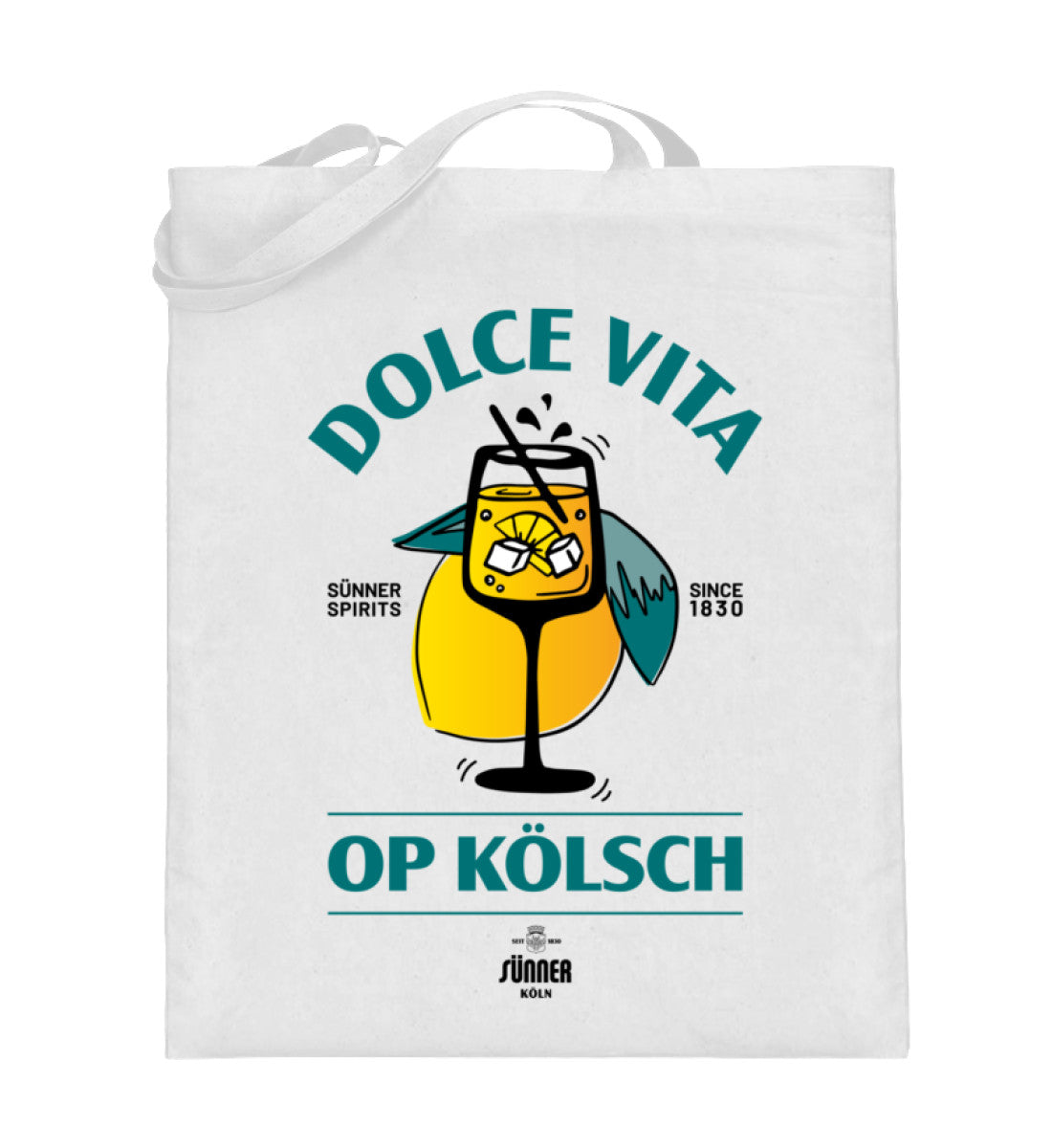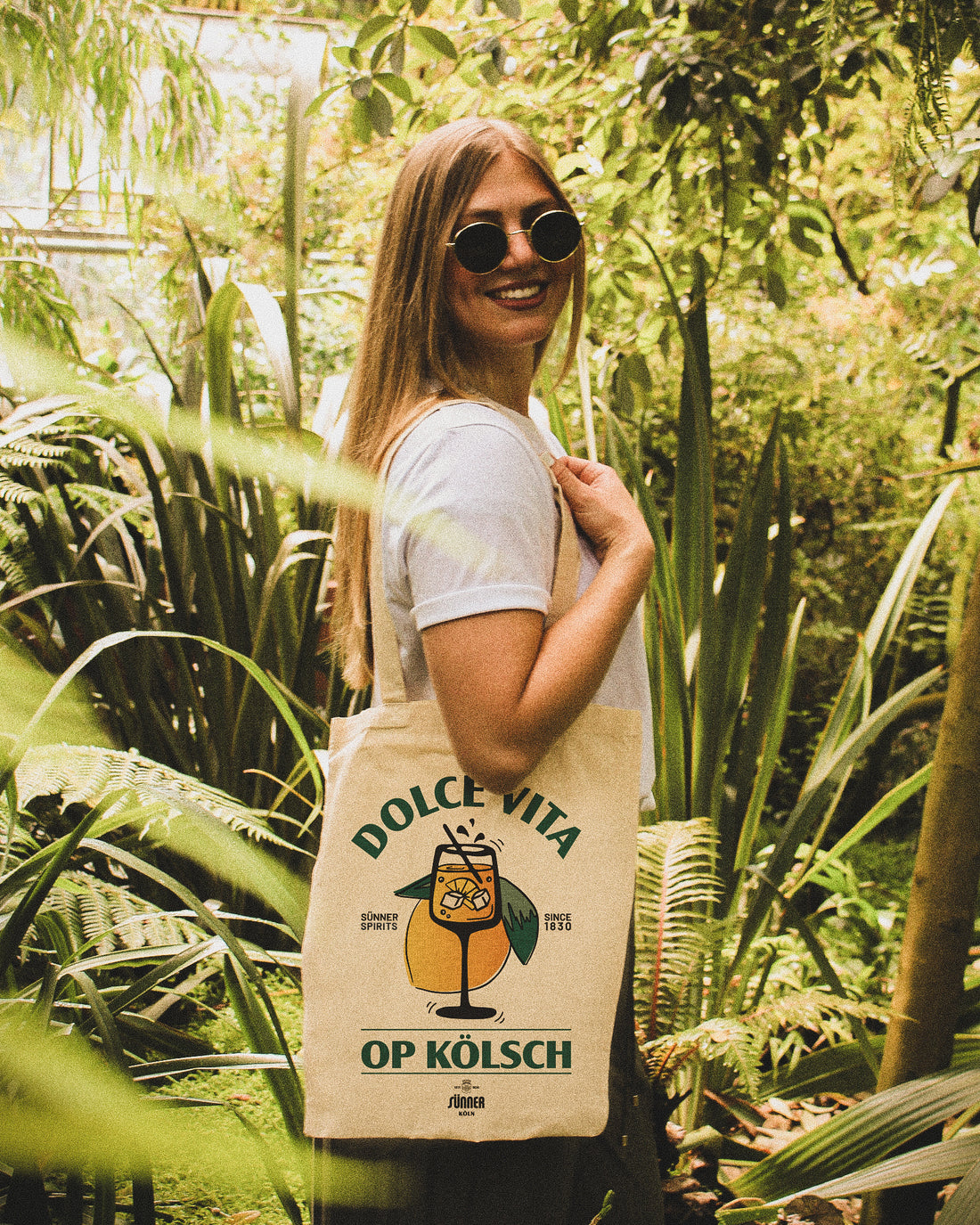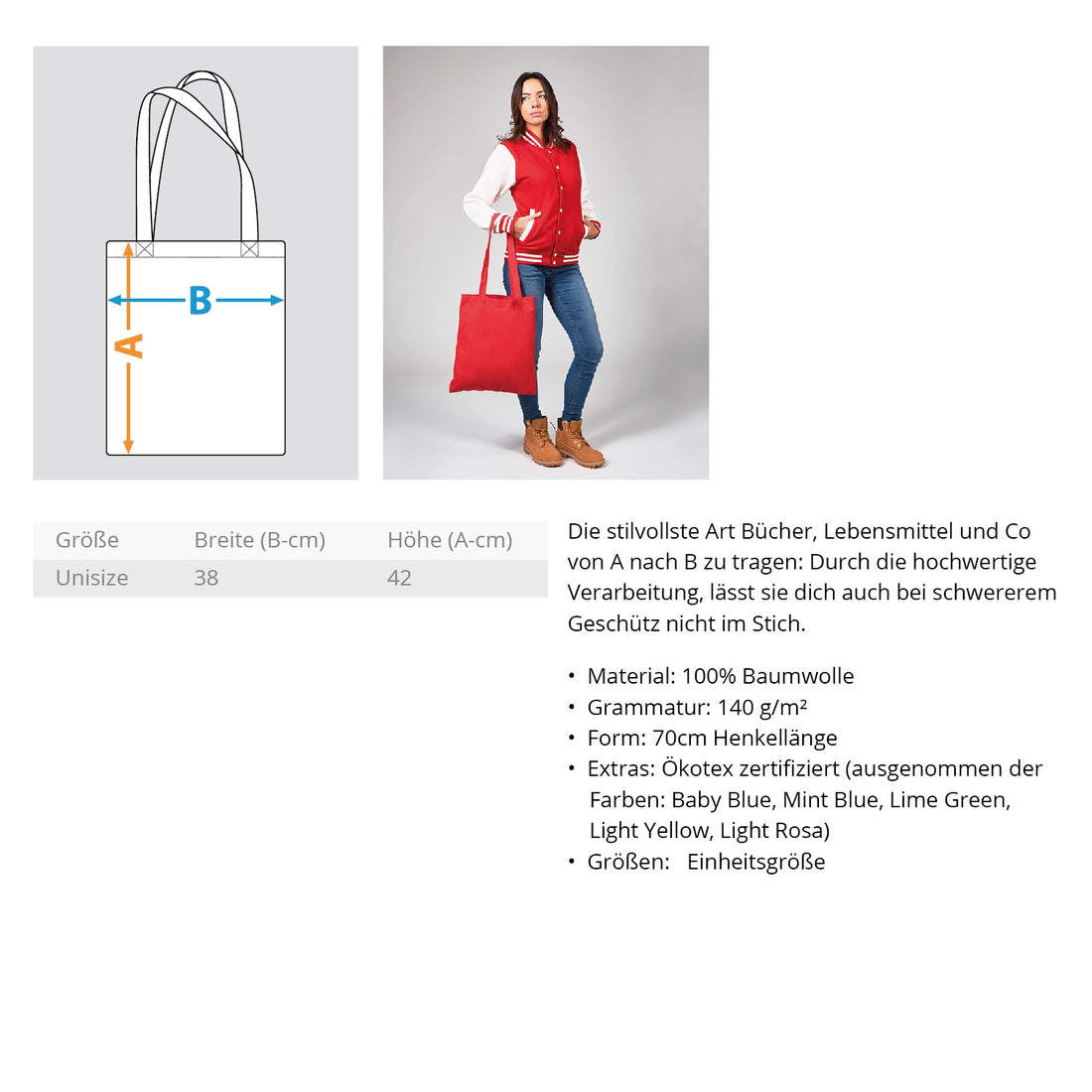 Bag "Dolce Vita op Kölsch"
Dolce Vita op Kölsch - a feeling you can now carry anywhere you go!
Our bag "Dolce Vita op Kölsch" is the perfect companion to carry all the ingredients for Sünner Limoncello Spritz to your next barbcue.
Material: 100% cotton
Grammage: 140 g/m²
Processing: Ökotex certified
Cut: Narrow neckline and armholes
Extras: 70cm henkeel length
Sizes: One Size
Finishing: High quality digital direct print
Wir versenden unsere Spirituosen bereits ab 1 Flasche.
Die Versandkosten werden anhand des Gewichts ermittelt.
Hier finden Sie alle Informationen zum Versand.