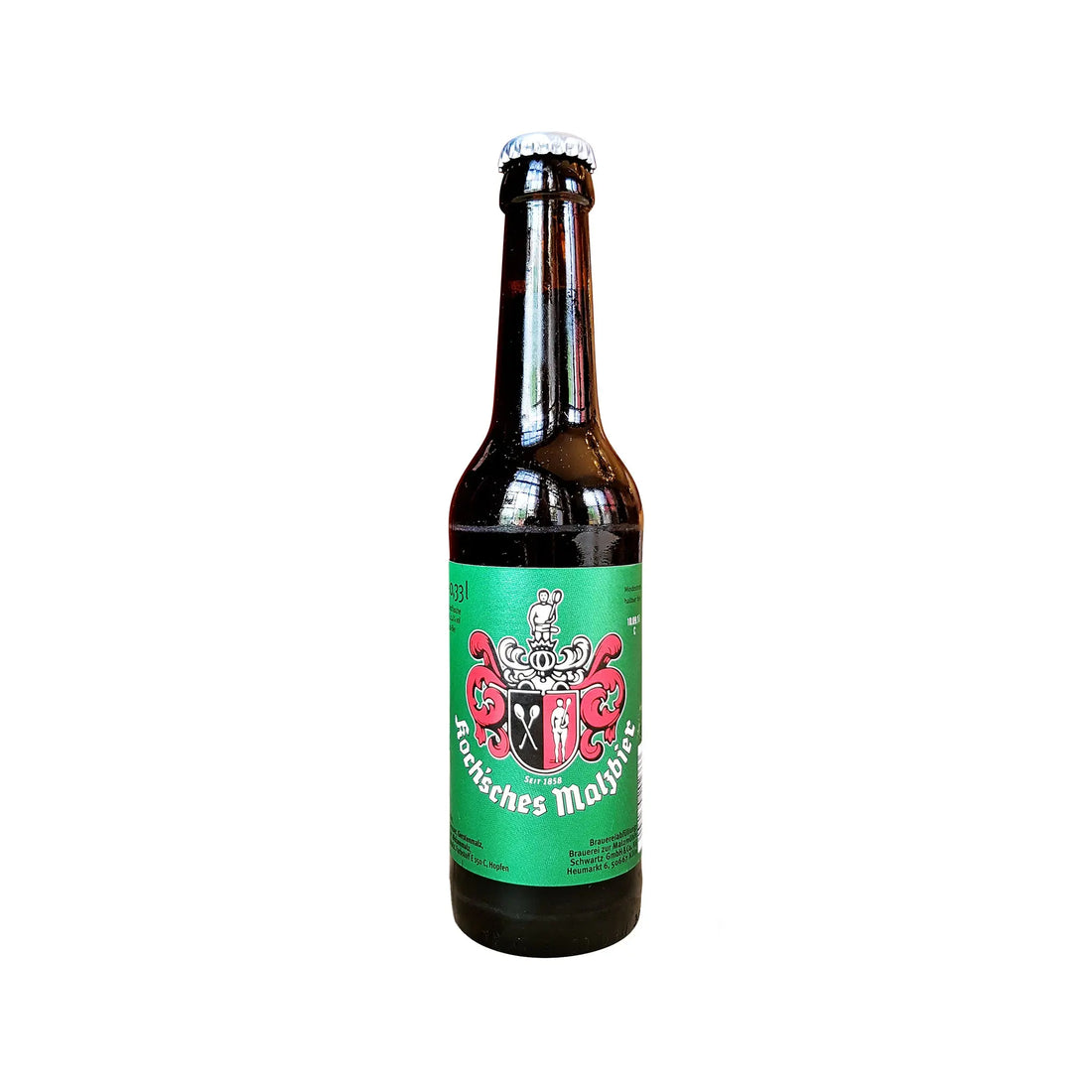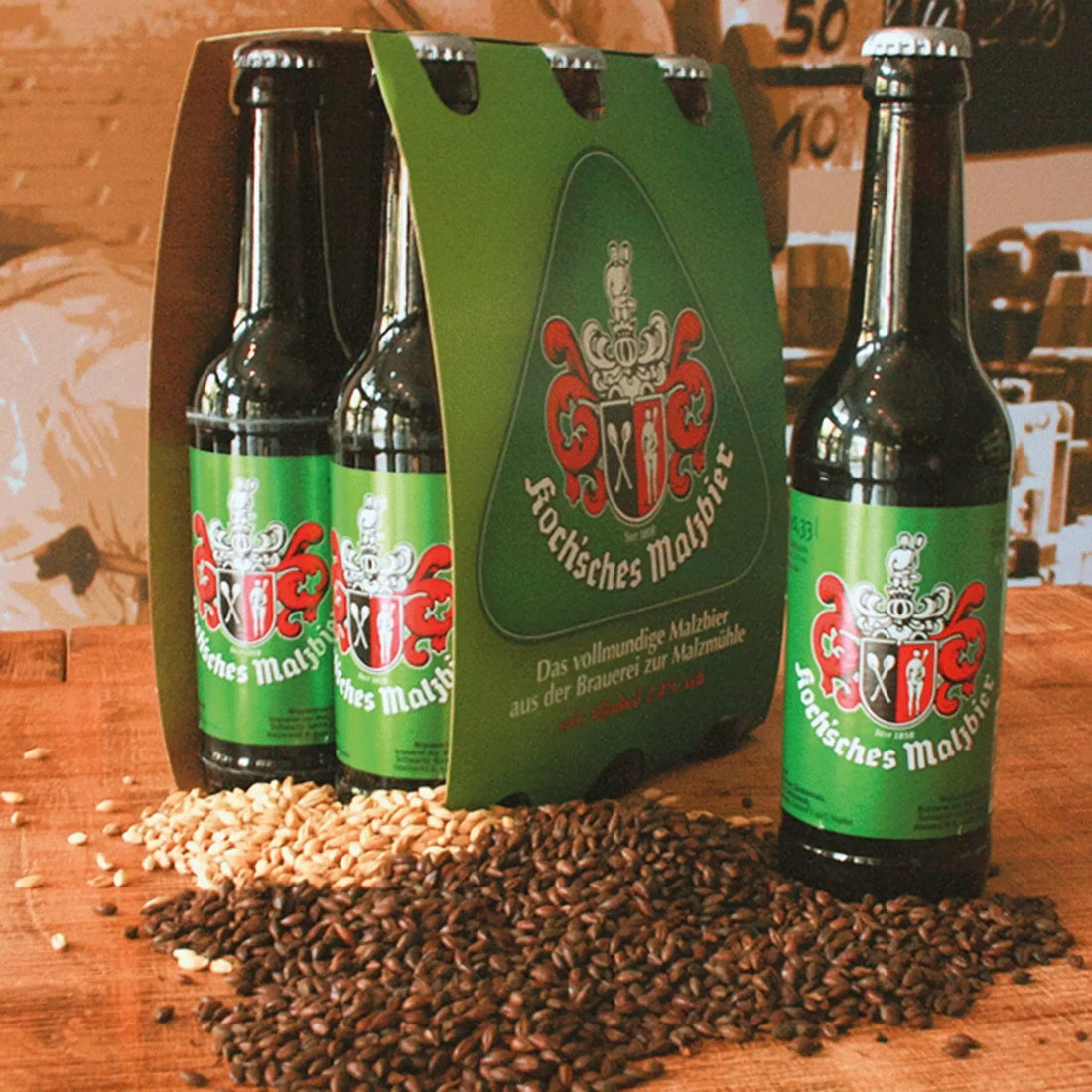 Koch'sches Malzbier
€7,49
Sale

• Save
Unit price
€3,78
per
l
each
Spicy, fresh and sweet - the Koch'sche Malzbier.
With an alcohol content of 2.4%, Koch'sche Malzbier is still one of the few genuine malt beers in Germany. Like our fresh Mühlen Kölsch, the Koch'sche Malzbier is brewed according to the German Purity Law and impresses with a combination of pleasant sweetness and a characteristic hop note. The Cologne beer specialty owes its name to master brewer Hubert Koch, who founded the Hubert Koch beer and malt extract steam brewery, today's Malzmühle, in 1858.
Alcohol content: 2.4% vol.
Optimum drinking temperature: 5-6°C
Original gravity: 12.0°
Colour: dark brown
About us:
Since 1830 we have been brewing specialty beers in the traditional open fermentation process using our own well water. With the takeover by the Brauerei zur Malzmühle in 2022, Mühlen Kölsch is also brewed in Cologne-Kalk in addition to Sünner Kölsch.
We use only the best raw materials in the brewing process for our beers: brewing barley from local cultivation, hops from the famous Hallertau, yeast from our own pure breeding and particularly soft brewing water from our own well.
Regional. Traditional. Sustainable. 100% Cologne!
The bottles are shipped individually and without six-pack packaging.
The shipping costs are determined based on the weight.
Here you will find all information about shipping.