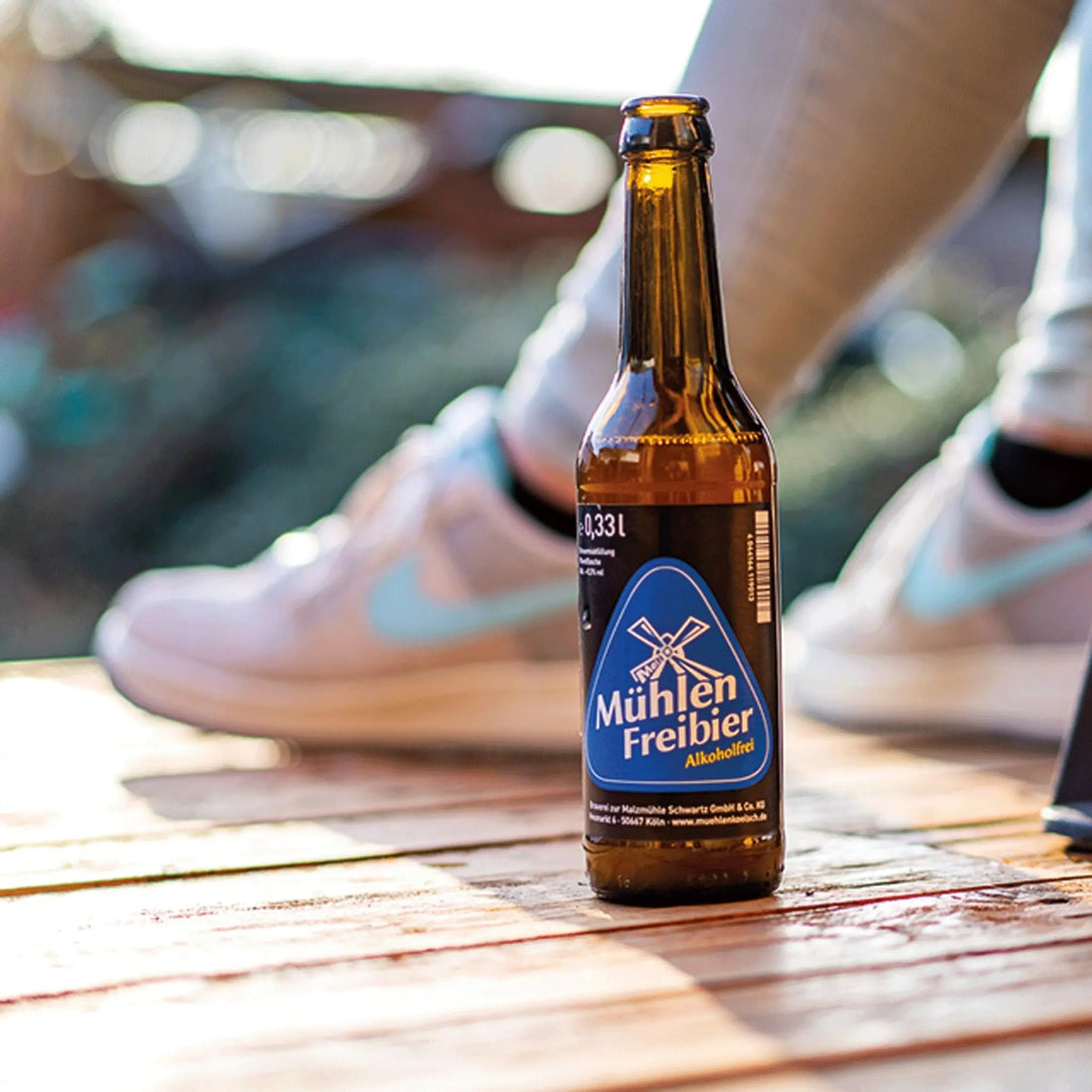 Mühlen Freibier
€6,95
Sale

• Save
Unit price
€3,51
per
l
each
Full of flavor. Zero alcohol.
Just like the well-known Mühlen Kölsch, the Mühlen Freibier is still brewed by hand by master brewer and beer sommelier Andree Vrana according to traditional craftsmanship at the Heumarkt. "We have succeeded in brewing a non-alcoholic beer that has a high drinkability thanks to its fruity citrus note," Vrana emphasizes the newly created taste of the newest product from the Malzmühle family. "The naturally cloudy Mühlen Freibier impresses with its fruity note and a round feeling on the finish."
Alcohol content: < 0.5% vol.
Ingredients: brewing water, barley malt, wheat malt, hops, yeast, fermentation carbonic acid
Optimum drinking temperature: 5-6°C
Original gravity: 7.6°
Colour: golden yellow | unfiltered
About us:
Since 1830 we have been brewing specialty beers in the traditional open fermentation process using our own well water. With the takeover by the Brauerei zur Malzmühle in 2022, Mühlen Kölsch is also brewed in Cologne-Kalk in addition to Sünner Kölsch.
We use only the best raw materials in the brewing process for our beers: brewing barley from local cultivation, hops from the famous Hallertau, yeast from our own pure breeding and particularly soft brewing water from our own well.
Regional. Traditional. Sustainable. 100% Cologne!
The bottles are shipped individually and without six-pack packaging.
The shipping costs are determined based on the weight.
Here you will find all information about shipping.