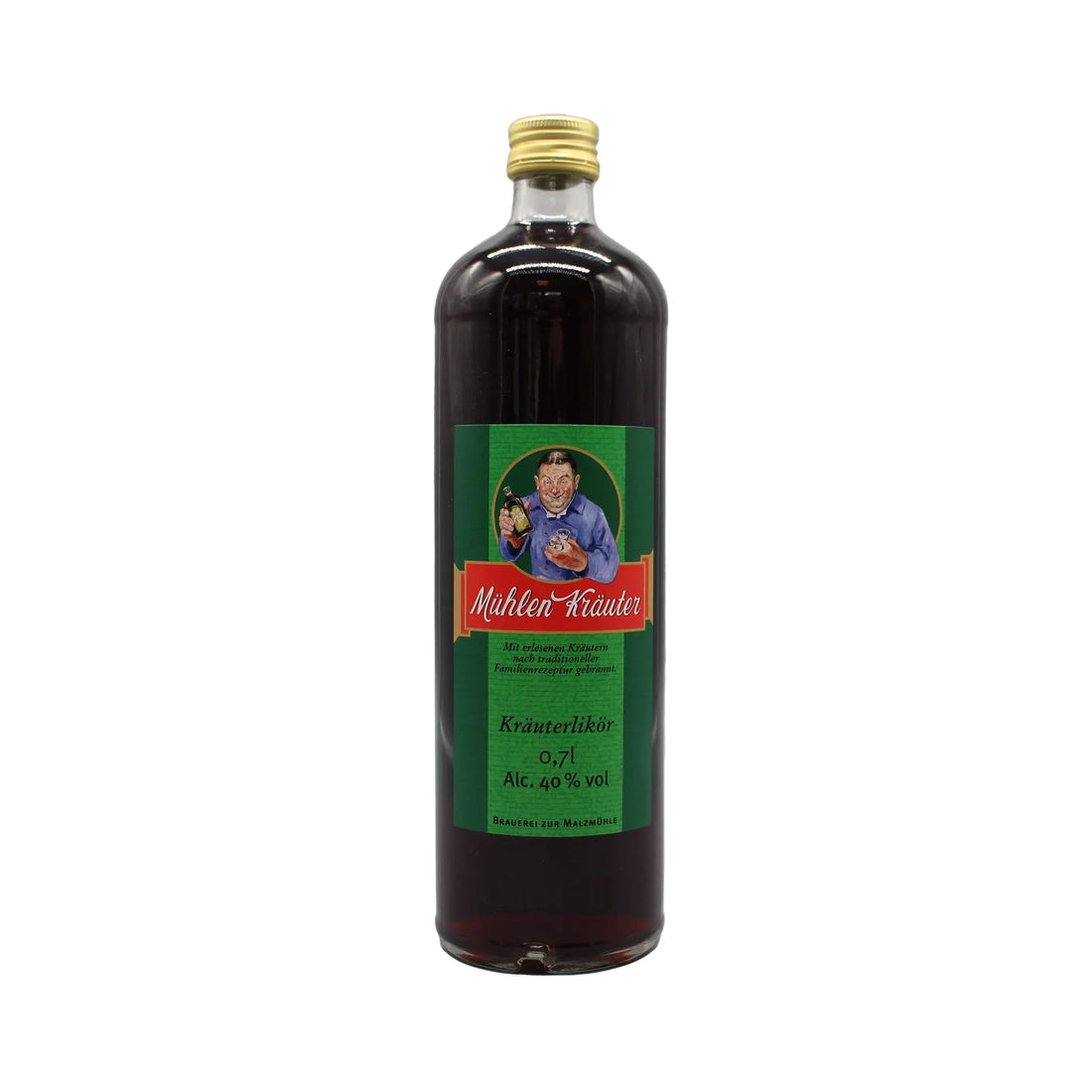 Mühlen Kräuter
€16,49
Sale

• Save
Unit price
€23,56
per
l
each
The Mühlen Kräuter is the herbal liqueur specialty of the in-house Brauerei zur Malzmühle, which is distilled according to old craft tradition. This uniquely mild and extremely wholesome herbal liqueur is made from the purest wheat distillate, over 40 different herbs, blossoms, roots and other finest ingredients after a complex distillation process.
Alcohol content: 40% vol.
About us:
As the oldest distillery in Cologne, we distil our alcohol ourselves. We only use raw materials from Cologne: wheat from Farmer Kleinschmidt in Cologne-Poll and water from our own well in Cologne-Kalk. Thanks to the greatest possible care in the manual distilling process, our spirits impress with their unique softness and subtlety in taste.
Regional. Traditional. Consistent. 100% Cologne!
We ship our spirits from just 1 bottle.
The shipping costs are determined based on the weight.
Here you will find all information about shipping.