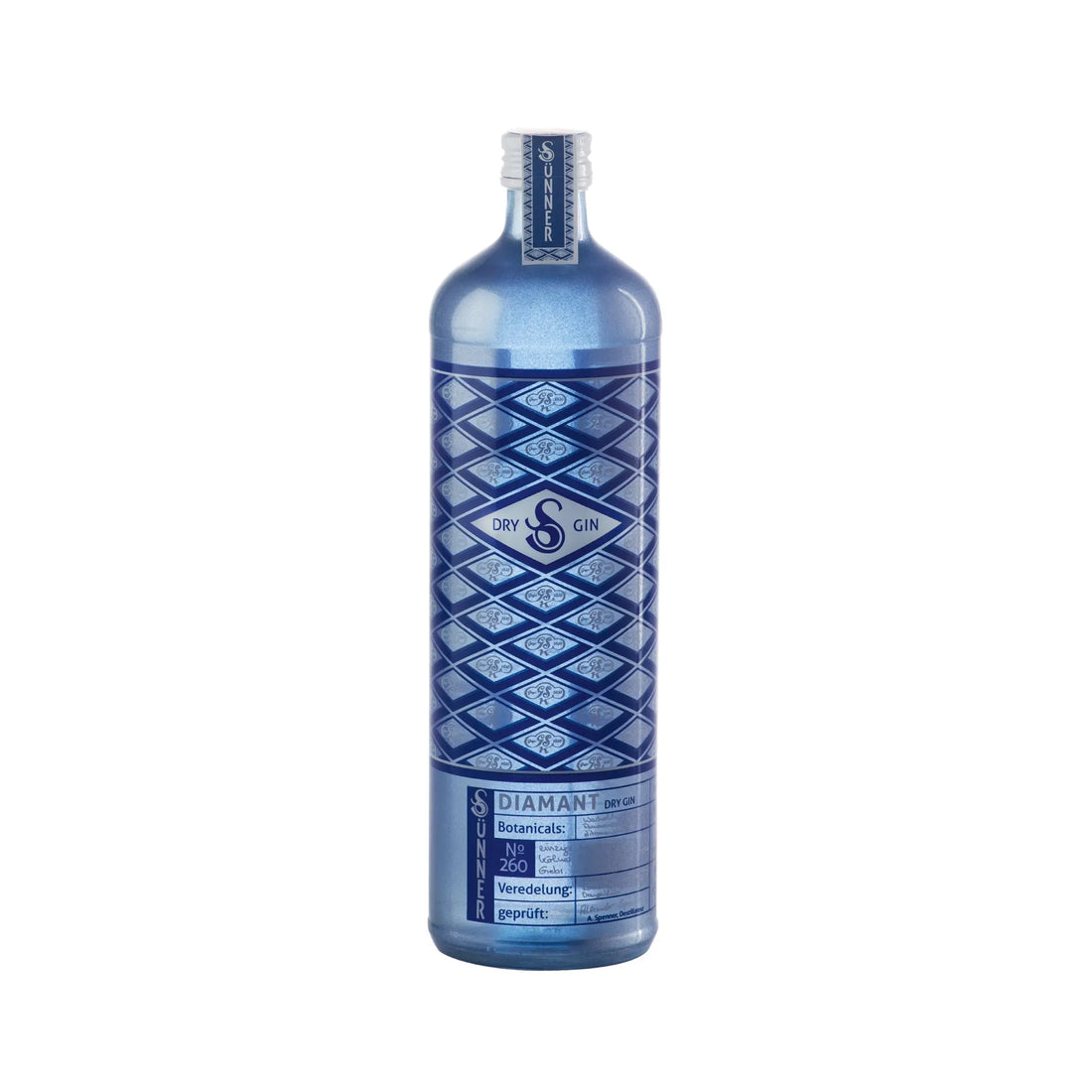 Sünner Dry Gin Diamant No. 260
€34,99
Sale

• Save
Unit price
€69,98
per
l
each
Our diamond in the gin sky - Sünner Dry Gin Diamond No. 260
And now we've got the DIAMOND fever. The new gin creation is based on the basic botanicals of the other two gins: juniper, lavender, bitter orange peel and lemon peel. In addition, we have processed the highest quality and finest essences of raspberry, peach, hibiscus, mountain ash, bergamot and orange blossom and cut this DIAMOND from it. It opens the door to a whole new gin experience.
With an alcohol content of 47% vol. we get in high, because the valuable essences want to be carried optimally and develop to their full potential, both in terms of scent and taste. The nose and the palate are surprised by an enchanting fruitiness, which then remains pleasantly persistent in the mouth thanks to the fine balance.
And if you like to round off your gin with a suitable tonic, you will probably do without adding a zest so as not to cover up the nuances that the DIAMANT brings with it. But basically, the rule applies here again: "whatever tastes good works!".
Alcohol content: 47% vol.

About us:
As the oldest distillery in Cologne, we distil our alcohol ourselves. We only use raw materials from Cologne: wheat from Farmer Kleinschmidt in Cologne-Poll and water from our own well in Cologne-Kalk. Thanks to the greatest possible care in the manual distilling process, our spirits impress with their unique softness and subtlety in taste.
Regional. Traditional. Sustainable. 100% Cologne!
We ship our spirits from just 1 bottle.
The shipping costs are determined based on the weight.
Here you will find all information about shipping.