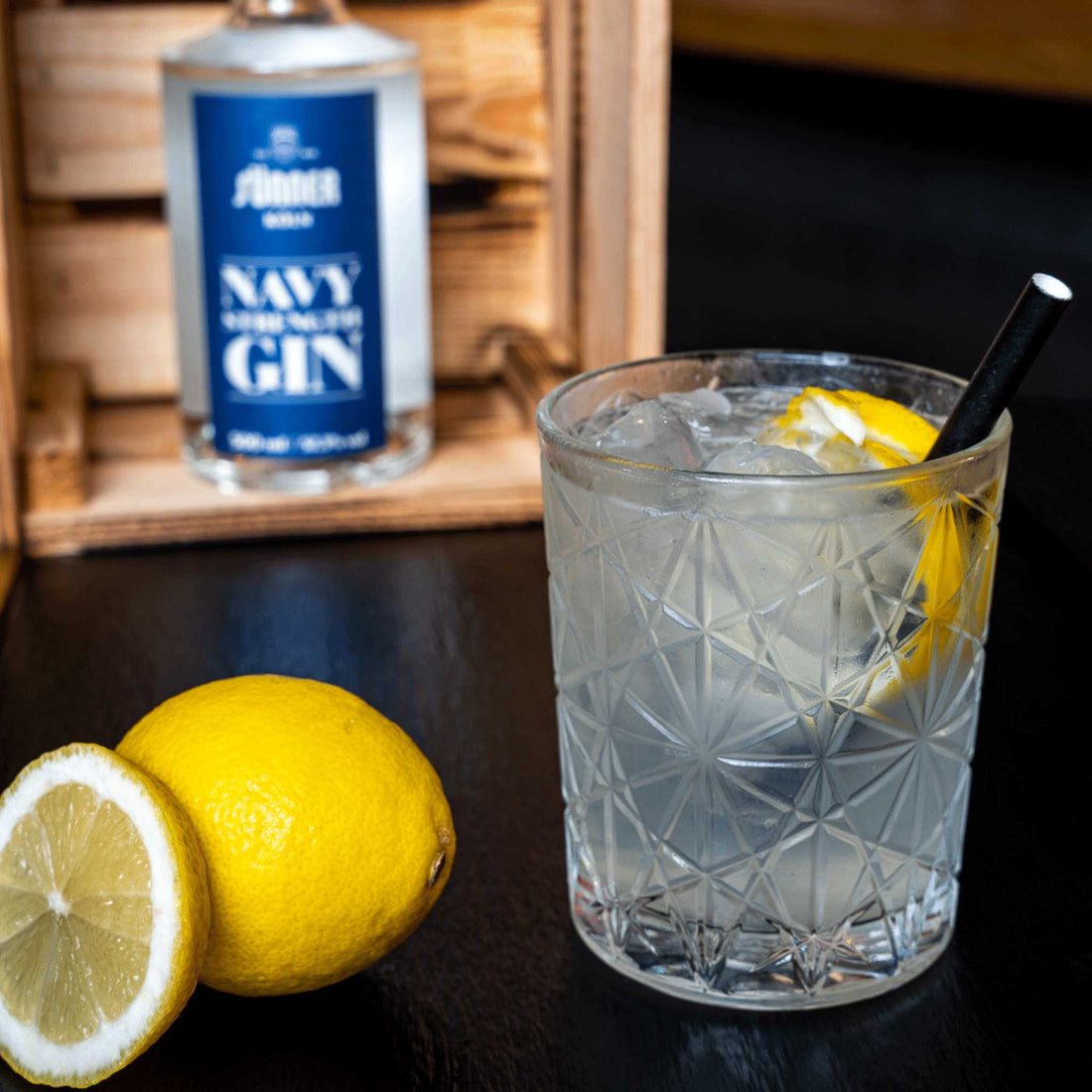 Sünner Navy Strength Gin
€41,99
Sale

• Save
Unit price
€83,98
per
l
each
A special kind of taste explosion.
Our NAVY STRENGTH GIN is not for the faint of heart! A whopping 57.3 % vol. Alcohol. offer an intensive and powerful taste experience , refined with spicy notes of pepper , cardamom , cinnamon and ginger . The Navy Gin is ideal for the creation of high-quality cocktails .
Fun fact: The Navy Strength Gin got its name from checking for alcohol content: the soldiers impregnated some gunpowder with the gin. If it could still be lit afterwards, this confirmed the minimum alcohol content specification. Cologne Ahoy !
Alcohol content: 57.3% vol.
about us
As the oldest distillery in Cologne, we distil our alcohol ourselves. We only use raw materials from Cologne: wheat from Farmer Kleinschmidt in Cologne-Poll and water from our own well in Cologne-Kalk. Thanks to the greatest possible care in the manual distilling process, our spirits impress with their unique softness and subtlety in taste.
Regional. Traditional. Sustainable. 100% Cologne!
We ship our spirits from just 1 bottle.
The shipping costs are determined based on the weight.
Here you will find all information about shipping.